These codes were created for use in Tales of Nephfei, but you can use them for anything. Please do not redistribute or claim as your own.
Toyhouse Nephfei Profile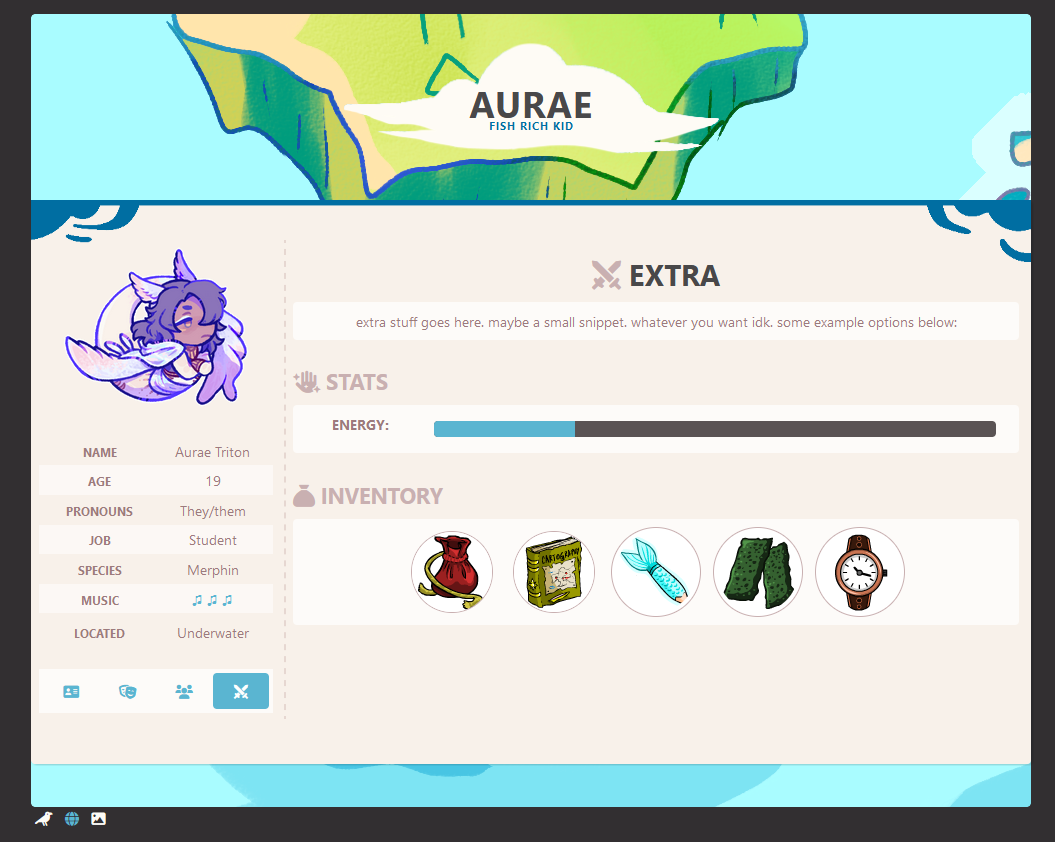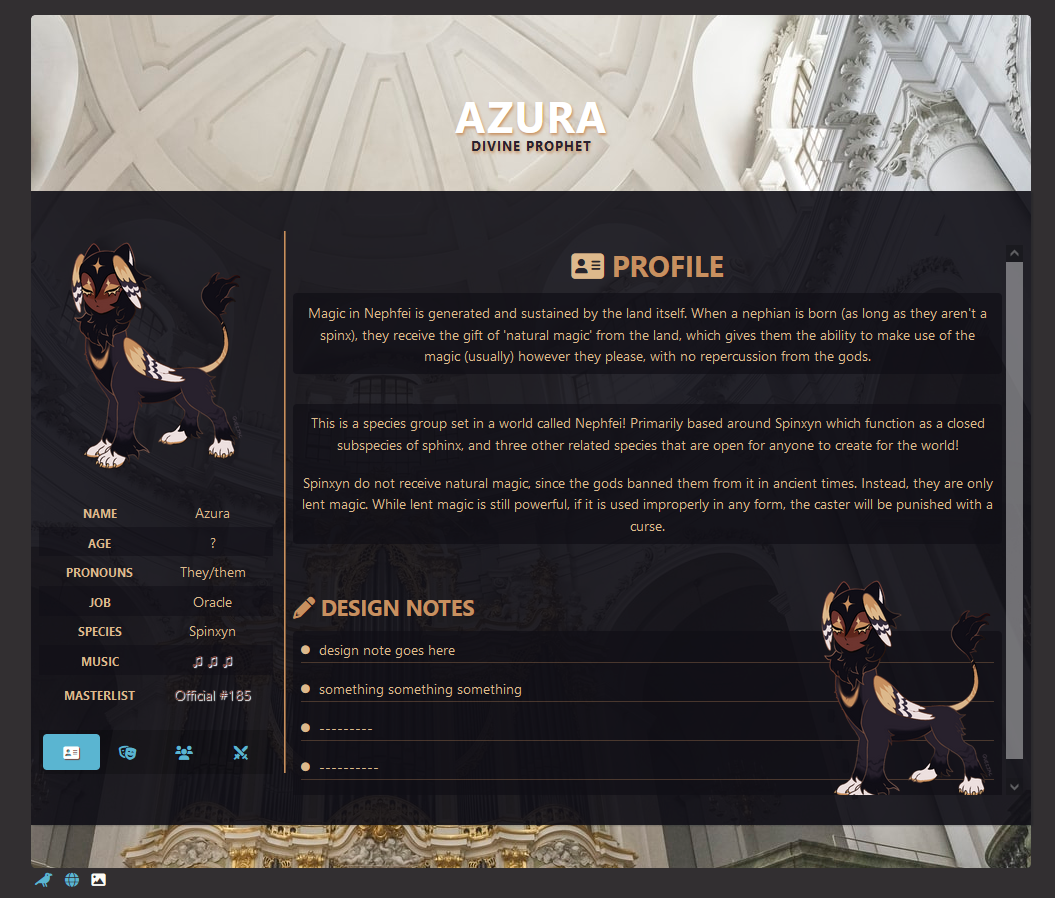 A flexible profile code that's perfect for both beginners and advanced coders. You're welcome to customize it however you like! It comes in two options: Themed and Custom. If you aren't familiar with HTML/CSS, I reccommend the Themed version.